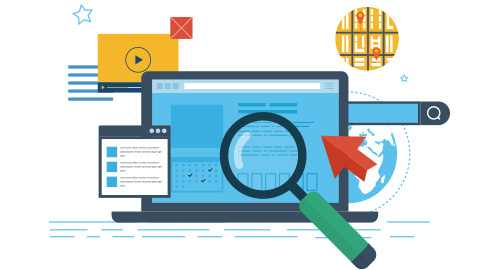 Analytics & Performance Reporting
Analytics are an Essential Part of Any Successful Media Campaign
When someone asks "How are you doing?" we need to have a starting point of measurement ("Compared to what?"), for your progress to be tracked meaningfully. From there, we can build on what is proven to work; explore what might serve you even better, and what needs to be pruned back for effectiveness. When you work with us as your media planning and buying agency, we make sure you have all the information you need in order to have a clear picture of what approaches best serve you, and cutting out money-draining headaches that don't further your goals.
Our media analytics and performance reporting encompasses a straightforward, easily understood approach, while making sure to include all the vital details on the heartbeat of your company's performance.
Not only do we set up the structure of your campaign with our extensive resources for analytics, research, industry data and the latest and greatest in trends, but we also support you in Post-Buy Analysis to ensure that we hone in on the most impactful media buying strategy for your unique needs.
What is Post-Buy Analysis?
We're glad you asked! It's actually exactly what it sounds like. It's a system to measure the effectiveness of the ads we've placed. It answers questions such as:
How many impressions did we make?
Are the costs of one platform justified, given the returns on another platform?
Did we reach our targets? If not, why was that? What needs to change?
Is it time to recalibrate a certain platform, or would it be better to pull the plug?
As with everything we do, our metrics are custom-calibrated to match your specific needs, supporting a campaign that is unique to you. This means so much more than slapping together a plan and calling it customized. It's a system that is alive and dynamic, always responding to changes in your needs, as well as changes in the market. It can be a very competitive world in media buying, so we make a point of constantly analyzing and adapting to keep you at the leading edge of progress. We will also make budget recommendations specific to your requirements and goals.
We want to know what's working, what isn't, and what can be changed to optimize your strategy. By keeping on top of changes and efficacy, we can help you adapt in a more cost-effective manner. We keep a close eye on your campaign's results, and send you the results regularly, so that you are in a position to make well-informed decisions without the rush and costly chaos that some companies with less support experience.
We monitor buys in real time to guarantee a precise delivery of impressions. Once the buys are finished, we conduct a post buy analysis—or, final digital performance report—to ensure optimal delivery. We don't just stop there, however. If delivery ever falls short of our high standards for your success, we will personally go back to our media suppliers, holding them accountable to ensure they deliver the agreed upon scope. We want to make sure that you're happy with the results, and that they are every bit as useful as advertised.
Our auditing process is quite comprehensive, and geared towards efficiently and effectively using your resources. We want you to SEE tangibly how your media investments translate directly to your bottom line, which is why we provide such a complete suite of audits and reports. These include:
Invoice auditing
Competitive monitoring
Sales and traffic monitoring
Television post-buy analysis
Digital performance reports
Partnering with Blue Onion Media ensures a smooth, worry-free experience with media management and investments. Our thoroughness and meticulous attention to detail means we leave no stone unturned in our quest for getting you the most value that each of your media dollars can buy.
We'll also make sure you understand every metric and process along the way. We will explain each step of the process, clearly showing the value to you of each action we take to support your campaign, so that you can see clearly how each action we take benefits your company. You can count on us to deliver on media investments, and to work with you with exceptional customer service. We've heard that we're an enjoyable bunch to work with, and look forward to showing you how much fun you can have while sky-rocketing your business into the limelight, where it belongs!
If you are ready to embark on a powerful and positive path for your business' success, we may be just the right fit for you! Whether you're a startup business on the runway, getting ready for takeoff, or an established company looking to expand your influence, we have just the thing to help you move forward.
Contact us today and chat with our media team about how we can make media advertising work for you! (303) 597-9661